Publications
Publishing & Print Production
"Not knowing where I'm going is what inspires me to travel."
Do you surf? We sure do. We ride that eb and flow of a wave in order to best meet our customers needs in and beyond the ocean deep. Our hair may be salty but our attitudes are sweet when it comes to getting your business into a book. You'll be drenched as we splash you with quality, creativity, unique offerings, advertorial content, and ability to expect the trends like a seismic sea wave. Kowabunga!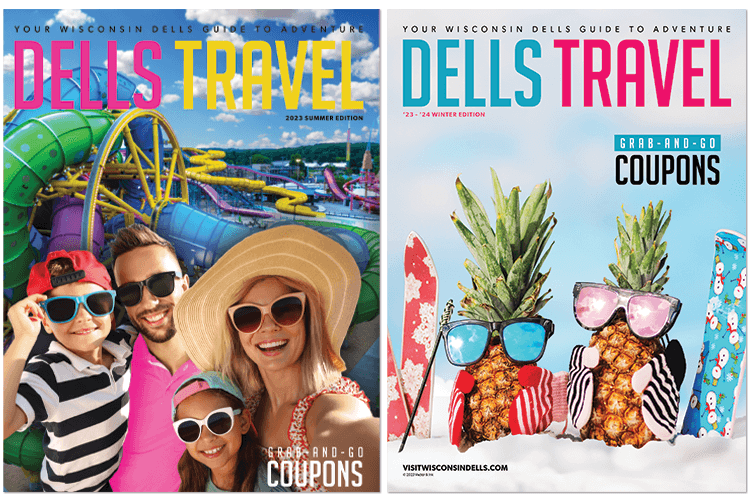 Dells Travel - Summer & Winter
Dells Travel is a fresh, exciting read dedicated exclusively to all the amazing things to do in and around the Dells that are sure to inspire the adventurer in you.
No other publication highlights Wisconsin Dells/Lake Delton businesses like the Dells Travel guide. Place your ad in the Dells Travel guide and your business will receive maximum exposure. The guide is available in area motels, restaurants, ticket booths, information centers and attractions. Guides are also distributed extensively throughout the Midwest at our high-traffic literature distribution locations.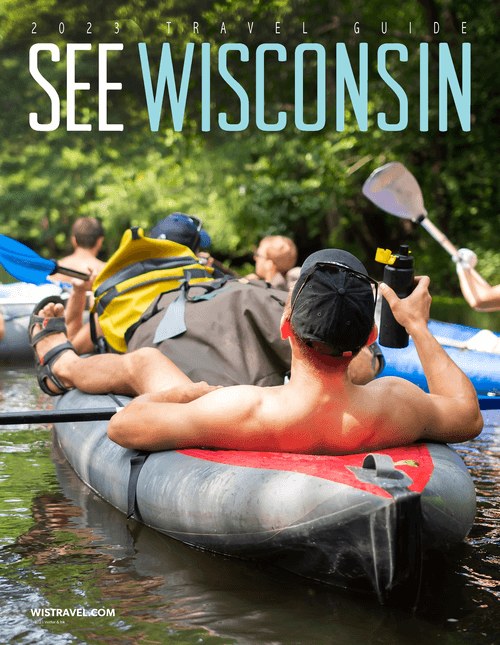 See Wisconsin
The See Wisconsin Travel Guide is distributed to over 700 prime locations on all of our highway routes.
Like our other guides, this guide includes individual display ads and co-op advertising opportunities for smaller businesses as well as Chambers of Commerce and Visitor and Convention Bureaus. A complimentary, color-coded highway map indicates the city of each display ad advertiser.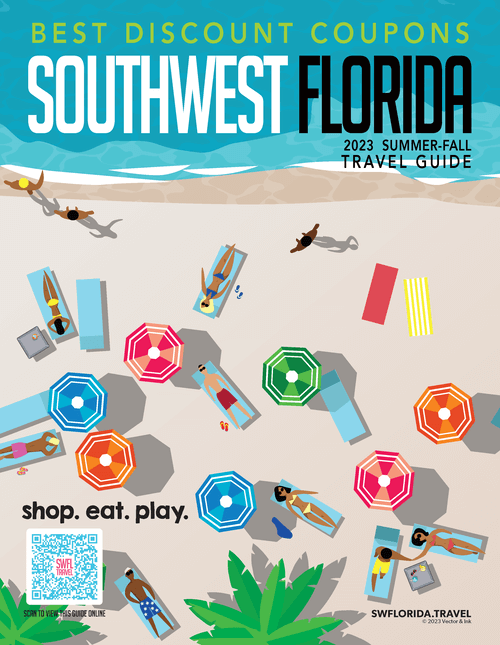 Southwest Florida Travel Guide
The Southwest Florida Travel Guide is the best publication to target the tourist and seasonal market in Southwest Florida. The Travel Guide was first published 31 years ago. We have grown significantly over the years and print  twice a year; a Summer/Fall and a Winter/Spring issue.
The Southwest Florida Travel Guide is distributed in Lee, Collier, and Charlotte counties and is available in most area hotels, Chambers of Commerce, car rental companies, real estate offices, tourist attractions and restaurants, numbering about 600 locations.  Our advertisers say they get more response from our publication than any other.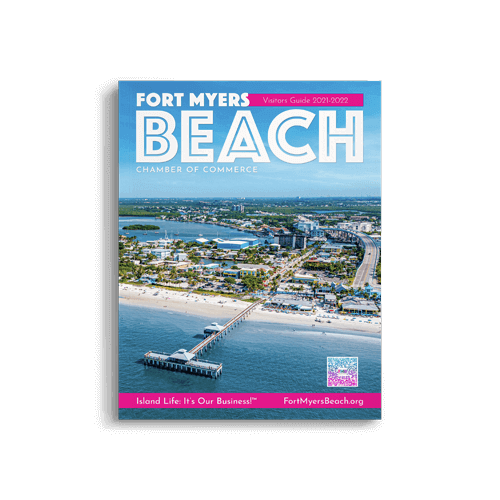 Fort Myers Beach Chamber of Commerce Visitors Guide
A fun, colorful publication packed with important tips and information about the town of Fort Myers Beach. This annual magazine features a variety of accommodations, places to dine, and upcoming events unique to the area. The book also helps promote the area as far as tourism and real estate, displaying the local community businesses and natural beauty of the beaches. Distributed at the Fort Myers Beach Chamber of Commerce, as well as up and down the island at chamber members' businesses.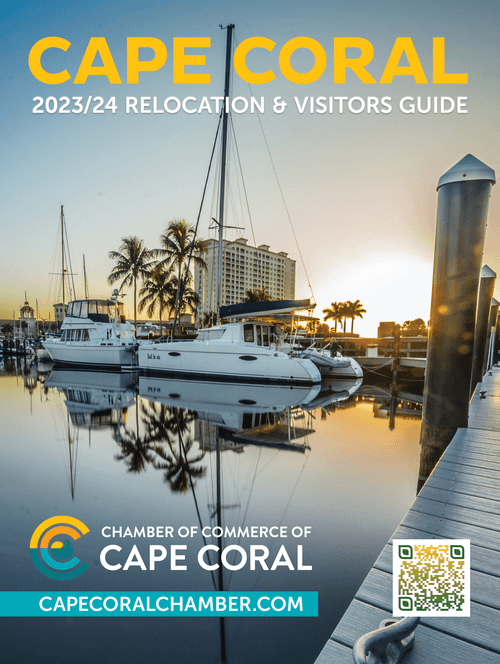 Cape Coral Chamber of Commerce Visitors & Relocation Guide
The Cape Coral Relocation Guide is a beautiful and informative publication that represents the community and the Chamber of Commerce. It is full of informative articles about Cape Coral and its businesses. This magazine is printed annually and sent to every member as well as in relocation packages mailed from the Chamber of Commerce to out of state visitors. This publication is also given out at trade shows promoting Real Estate in the SWFL area. Each member receives a complimentary listing as part of their membership investment, to enhance their business presence they may purchase ad space.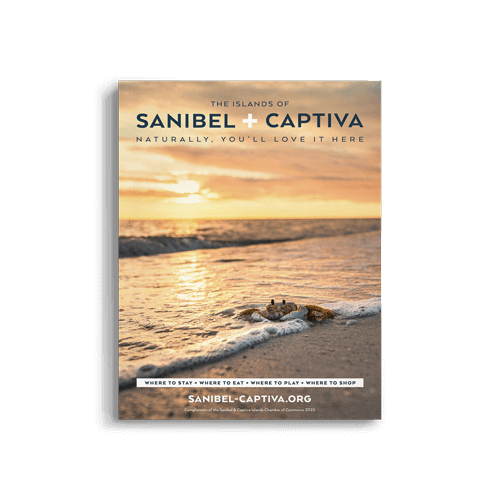 Sanibel & Captiva Chamber of Commerce Visitors Guide
The Sanibel & Captiva Annual Visitor's Magazine features a collection of beautiful images and informative articles about the islands.
This publication includes a variety of individual display ads for businesses that are members of the Sanibel & Captiva Chamber of Commerce.
Distributed at the Sanibel & Captiva Welcome Center located at the island's one and only entrance. The Sanibel & Captiva Visitors Guide is the most effective way of advertising to island visitors.
The Sanibel & Captiva Visitors Guide it's also used as a relocation guide and is handed out at trade shows, as well as used by island realtors to promote the area.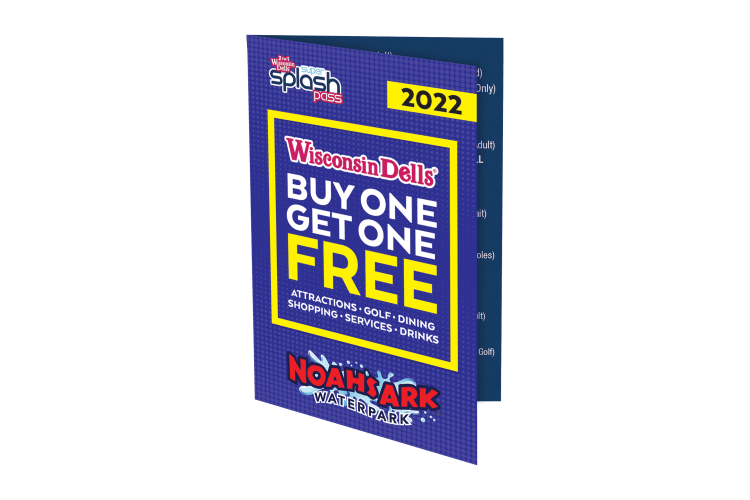 Super Splash Pass
The Super Splash Pass has many Buy One Get One FREE offers for attractions, restaurants, bars, golf courses, restaurants, local shops and services.
Over 70 offers
Great Wisconsin Dells/Lake Delton Area offers
Exclusive 2-for-1 deals on Attractions, Dining, Golf, and 2-for-1 Beer & 2-for-1 Cocktails
Offers are valid through January 31, 2023 unless otherwise stated
Visitors can purchase online
Participation is FREE. Contact us today to get your business featured in next year's Super Splash Pass!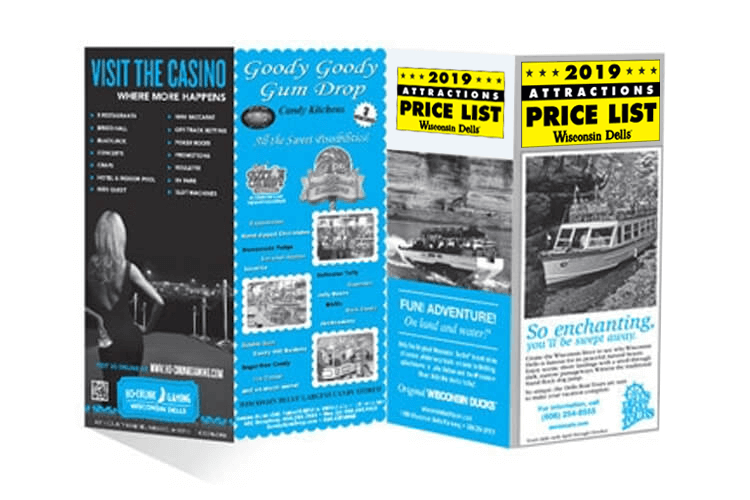 Wisconsin Dells/Lake Delton Attractions Price LIst
Vector & Ink publishes a listing of prices for Wisconsin Dells area attractions along with select display advertising on the reverse side. These are distributed throughout the area. This list provides valuable information that many tourists are looking for and it is a great opportunity for your business to get noticed.