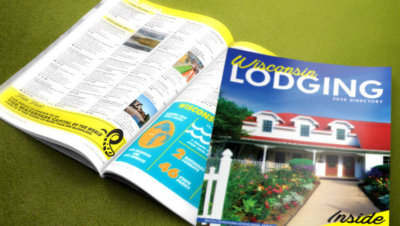 Overview
Client Ask: A redesign of their lodging directory to give a new/fresh look and transform it from simply a directory to a coffee table piece.
Project Overview:
– quoted out design and printing
– created new functionality for the directory (sections and articles)
– unified the size and design of the advertisements to give a clean feel
– supervised on press to make sure the quality was up to par
This project reeked of team effort between WH&LA and Vector & Ink. There was clear and fabulous communication throughout the whole process which helped immensely when putting the directory together.
Marketing & Communications Coordinator, Lexie Mallary, helped our designers to create this publication to fit their standards and incorporate design elements to make it more of a coffee table piece rather than a directory. The team added regional sections as well as fun facts, callouts and articles to help it flow and read uniquely. Once the design was complete, we even went on press together! In the end, they were very pleased with the piece and excited to show it off.