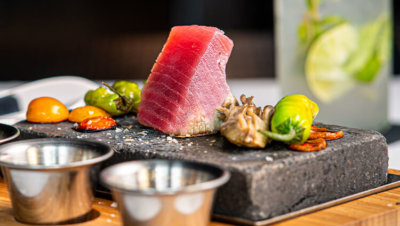 Overview
Talk about needing a facelift. Once called the River Inn and owned by a completely separate entity and hotel owner, The VUE was about to start a new chapter. The Makowski brothers needed to make a splash and completely revitalize the property and brand.
With the passion these three brothers have, it was easy to do things right and well. They took time to redesign everything in order to properly pivot.
Our team worked with them to design:
the new look
the brand logo
the verbiage
exterior signage
billboards
menus
tv specials
social media
These business entrepreneurs own Hot Rocks, Natura, and are pioneering new trails (literally) this spring and summer so stay tuned!