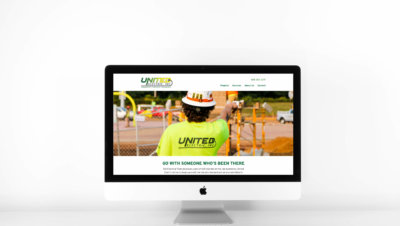 THE ASK - DESIGN + DEVELOPMENT
Business started picking up for United Electric in and around the Wisconsin area. What inspired them was one of their employee's nature to post about their engagements on his own personal social media page.They saw a dire need in their company model to have an updated website to lead people to and a place to share the various projects that they were completing for communities on a blog-like platform.
They also wanted their team members to be highlighted on their talent and know-how.
It drove them to contact our company through a mutual connection for a completely new website! The business has since seen incredible growth and has gotten clients like the brand new Wisconsin Dells High School project. We're excited to have been a part of their success – the best is yet to come!